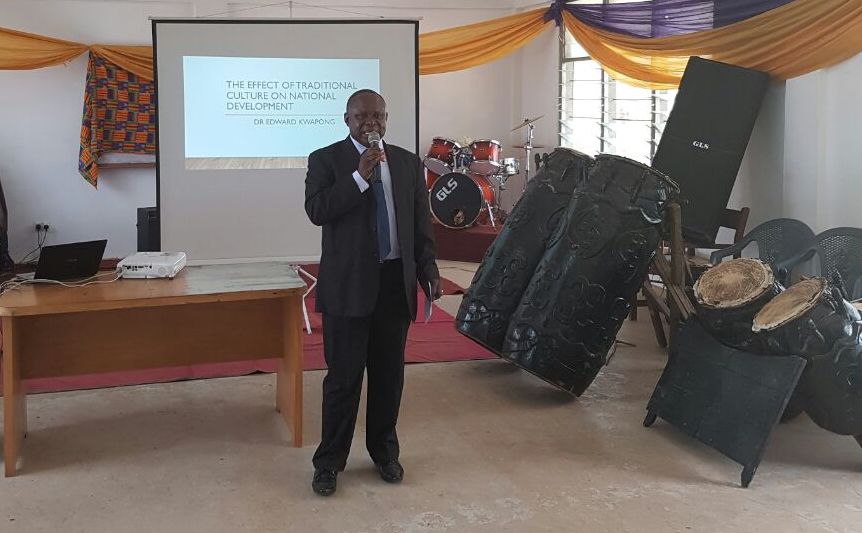 "The white man upon coming to our country was quick to identify the invariable role of the chieftaincy institution and this influenced his style of governance in Ghana. This shows that not all aspects of our culture are bad. There is some good in our culture that ought to be identified and used."
Dr. Kwarpong argued this position when he delivered a speech at the Maiden Edition of the Akuapem Campus Students' Representative Council Public Lectures on the theme: "The Role of Traditional Culture in National Development."
Dr. Edward Kwarpong who is an Eminent Lawyer, Banker, Human Resource Practitioner and a Chief highlighted in his presentation certain aspects of the Ghanaian culture that influences our thoughts, actions and mannerisms.
Using our non-material cultural elements like language, Dr. Kwarpong showed how some expressions used as Africans and Ghanaians for that matter have influenced our lives in the areas of migration, corruption and hard work.
The traditional ruler identified key idoms such as 'nkurow dooso aa yentra faako ngye animguase', 'obiara didi n'adwuma ho' and 'fere mfata Okan ni ba' that translate to promote certain traits of character both good and bad in our society.
Dr Kwarpong who holds PhD in Humanitarian Studies, identified certain cultural practices and taboos that sought to promote the environment, humanity as well as national development, citing the adherence to observing holy days in which one must not farm, go to sea or eat certain foods as the intent of traditional wisdom which aims at protecting the environment.
Dr. Kwarpong therefore challenged students of the College, to be circumspect and identify the good aspects of our traditions and apply them to the development of the nation. He implored students to appreciate tradition as society continuously modifies traditions to facilitate national development.
The event chaired by Professor Nana Opare Addo II, Dean of the Faculty of Education of the University. On his part he commended the speaker for the knowledge imparted unto the students of the College and asked participants to fully apply the knowledge so acquired in the development of their societies.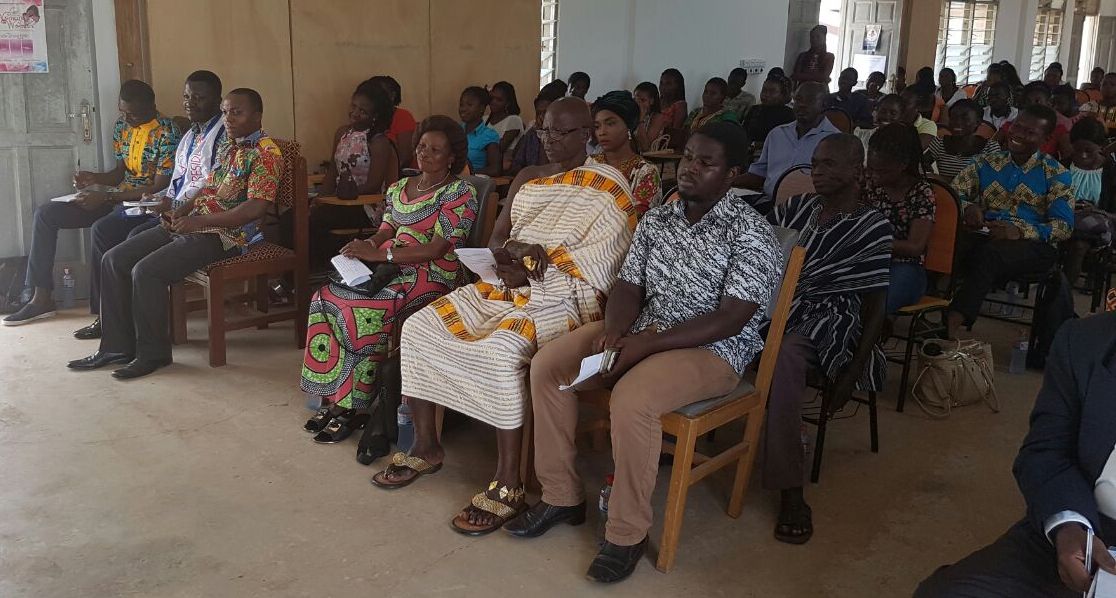 The Public Lecture was climaxed with a free health screening organized by the Women's Commission of the SRC and the Divine Mother and Child Foundation, an NGO based in Koforidua.
The event was organized by the SRC, Akuapem Campus in collaboration with the Center for National Culture to inaugurate an eight member planning committee for the SRCs annual students' week celebration
In attendance at the Public Lecture were Dr. Edward Debra Wiafe, Dean of the Faculty of Development Studies; Heads of Departments at the Campus; Faculty Members; Sub Chiefs from the Akropong Township, the Royal Fontomfrom and students.
SRC, Akuapem Campus.