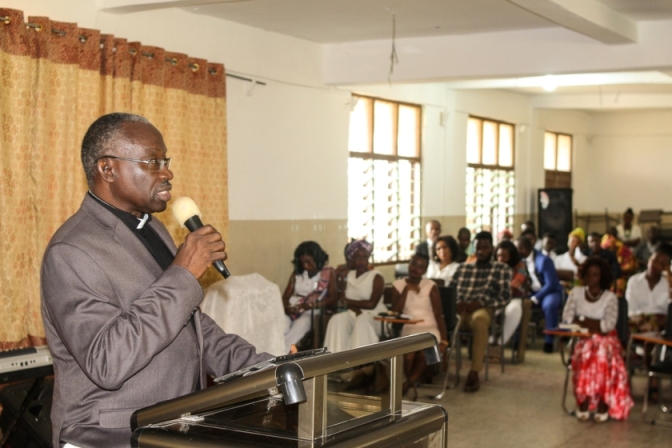 The Presbyterian University College, Ghana has held its annual Commendation Service for the Final Year Students of the Okwahu Campus as they leave the University after completing their programmes of study at the University College.
Addressing the Leavers, the President of the Presbyterian University College, Ghana, Rev. Prof. Emmanuel Adow Obeng commended the Final Year Students for endearing themselves well throughout their stay in the University.
Rev. Prof. Emmanuel Adow Obeng implored the Leavers to be focused on whatever they set their minds to do if they are to succeed in life adding that they should avoid persons who put obstacles on their way to growth.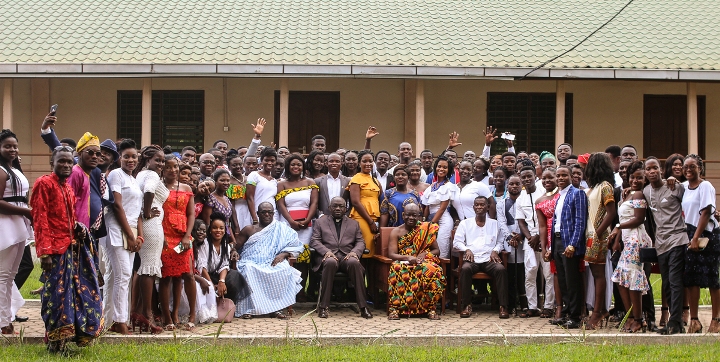 The President bemoaned the level of indiscipline in the cultural fabric of the Ghanaian society and urged the students to prove to the world that they have been nurtured to be disciplined individuals with the commitment to transform society through hard-work and dedication. He challenged them to be courteous and never use insulting words no matter the level of provocation.
According to Rev. Prof. Emmanuel Adow Obeng, the way forward for the students to get the needed exposure and rich experiences is to become team players with unparallel commitment to work. He advised them against mediocrity stating that it undermines competence and integrity.
"Manage your time well since any time wasted can never be redeemed. Above all believe in God. Success only comes from God because He owns it," Rev. Prof. E. Adow Obeng reiterated.
The Leavers could not contain their joy as they tossed themselves about in dancing to tunes of praise unto God.
There was a prayer and communion service to commit the Final Year Students into the hands of God as they enter a new phase in their lives.
A brief handing over ceremony was organized for the new student executives to take over from the out gone executives.